Luxury Eyewear Inspired by Nature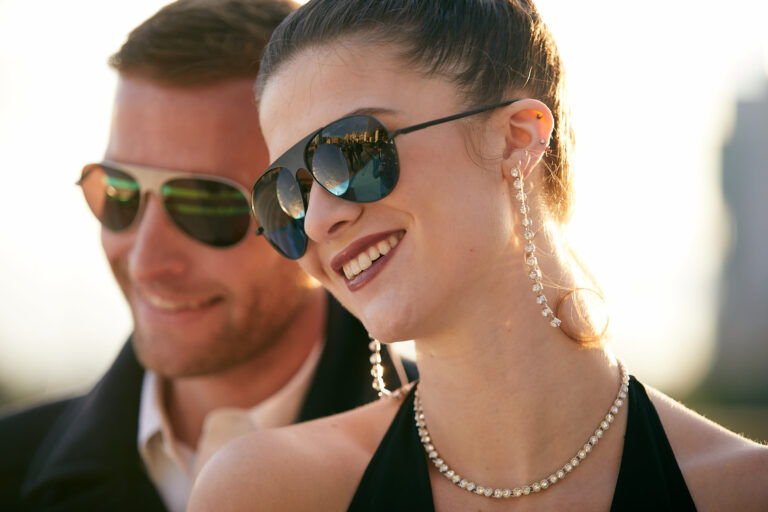 Simply bring in your latest prescription or schedule and eye exam with Omega Optical so we can get you started with your next addition to your eyewear collection. Omega Optical is the exclusive Vuliwear dealer in Philadelphia. If you are looking for something distinctive and unique, this is it!
 We offer thousands of combinations and can help you to narrow your frame and lens selections so we can build the perfect pair of eyeglasses or sunglasses. If you know what you are looking for, that is very helpful so let our team know if you have already done some research. If you just want a recommendation, this is our specialty and we love to help our patients find the best eyeglass and sunglass options!
Founder/Creator, Dionne Ellison found her muse not in people, but the creepy crawly eyes of insects. She likes to call them "Beautiful shades of ewww".  Most brands focus on the frame, we believe it's all about the lens. Beauty is truly in the eyes of the beholder.
Gender neutral and Made in Italy. Each polarized, mirrored-coated lens is our original design with personality that makes a bold fashion statement.
Inspired by: Blue Damselfly
Fully polarized nylon lenses with mirror coating
Gender-Neutral, lightweight Monel/Steel Aviator Frame
Combined UVA/UVB protection built into the lenses 
Frame color: Black
Size: 60mm
Crafted in Italy